Well I was able to get a basic alpha version of the editor up and public. Although it seems like a midnight release for April 28th, I'm happy we still met our deadline with just half an hour to go Chicago time.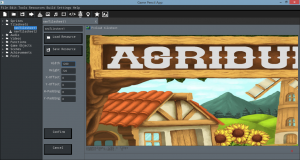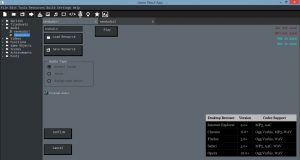 You can download the editor and see the tech we've been building for the last few months at  http://gamepencil.pawbyte.com/get-game-pencil-engine/
Please use the comments below to post questions, comments, suggestions or bugs. You can also e-mail us at code@pawbyte.com . We value intensely your feedback with zeal that consumes us.
Please note this current version is Windows only, see read me.
This build is quite limited, but it works for the most part. The reason source code is not included is because I will like for the export options to work fully before the source code is distributed, as it's a key feature yet to be fully coded.
Export Platform Support
We currently have  a working build for the Nintendo Wii U and have just applied to the Xbox One middleware program last week and we should be hearing from them soon this week. In terms of the PlayStation support, we will be applying to them soon as well. Yes, we know that the Playstation 4 is the most-selling console and are looking into ways to support the Playstation 4 and Playstation Vita platforms. Via our current research we were not able to find a HTML5 Framework for the Playstation platforms;however, that may be under some NDA or something which we will need to acquire. We own and OUYA and are developers with them as well, but have not had any time to develop for it yet. We also hope to port to the Nintendo 3DS and have yet to do any research into this yet, since we plan to have first exports on home consoles, then handheld consoles and then mobile.
Due to the way PawByte is handling game development we plan to support mobile platforms last. We will like to this tool to be first a Console and PC/MAC/Linux game dev tool and once all of those exports are polished and optimized, we will begin working on mobile platforms(most likely starting with Tizen, Windows Phone and Android and lastly with iOS.). 
The first export options to work  will be HTML5 and Wii U, followed by other consoles as we get dev kits and licenses for those. 
Thank you for all of your feedback on the design, I think we got it right this time around.